Grizzly Primary Tillage
At Grizzly we're often asked about the best and most effective methods of seed bed preparation and the types of equipment we recommend to get the job done with excellent soil to seed contact.
We understand that our valued customers are looking for a fine till with a level finish, ready for a seeding machine to sow their crop. They're looking for a machine that will tow straight behind the tractor and want a machine that will plough at an even depth, with no bumps or ridges.
They also want their equipment to be easy to use and easy to set up.
How does Grizzly achieve all this? Through thorough design and engineering processes and ensuring our disc edges are in the correct position to get an even cut out in the soil every time.
The Grizzly T-Bar scraper allows operators to work in wetter conditions and also conditions where higher stubble loads are encountered, and where there is more moisture in the soil.
We believe our equipment can do this better than any other machine on the market today whilst also working to a precise depth.
Organic seed bed preparation is also easily and precisely managed with Grizzly equipment. Since chemicals cannot be used in organic farming, our machines will kill weeks and prepare the beds without the need for chemical use. Some farmers will also have their own air-seeder connected to their Grizzly machine.
Our customers tell us that our equipment is much easier to pull than traditional tynes and will handle organic matter with much better proficiency than any other machine on the market.
Australian Made
Family owned and operated as well as Australian Designed and built for Aussie farmers and Aussie conditions.
Aussie
Made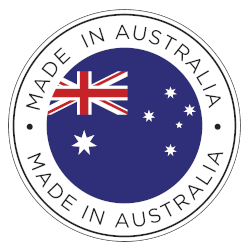 We are extremely proud of our high standard of farming equipment and of our experience in the industry.
Get in touch today and we'll help you find the right solution for your ag business.
Download the Brochure
WHAT'S INSIDE:
Product & Services Overview
Company History
---