When Speed Is Not Always The Answer
Grizzly Primary Tillage
The Speed Discs Versus The Offset
In today's world, speed is key. We need things done with optimal efficiency, minimal time and best results. This applies more and more to farming in Australia as well, particularly in the area of how to deliver the best cultivation, weed kill, and preparing land for sowing.
So, the debate rages around which is the best option to use – a speed tiller or offset (or tandem offset) discs.
There are many claims in advertising material that speed discs will do the job of an offset or tandem offset. And as with a lot of media, there may be some truth in some respects, but applying this in a broad-brush context can be false and misleading to Australian farmers. And results are proven in unhappy customers!
To start with, just to be clear on the differences, a speed tiller operates at the speed of 14 – 18 km/hr, 50 – 100% faster than recommended for Grizzly offset machines.
This is definitely quicker and more efficient on time, but what we need to remember is that these machines are working shallower, throwing less soil, not digging as deeply and not achieving the results that a slower, deeper offset will deliver in cultivation.
For efficiency, a speed tiller may seem better, but the end result doesn't always support this. Historically and in today's farming operations, turning over soil is a slow process, speed is not always the better option.
Speed Discing…What's The Issue?
A speed disc is a great machine in the right conditions and will achieve great results in light cultivation, leaving a fine finish on the topsoil. By light cultivation, we mean cultivation to a maximum depth of 50mm in most cases.
Deeper cultivation is over 50mm, and up to 300mm in depth. When you want to achieve serious results, deeper cultivation to a consistent depth and full cut out and weed kill, a speed disc just won't cut it, you must use disc offset or tandem offset machines.
In Grizzly's experience customers become unhappy when they try to use a speed disc to do the work of an offset or tandem offset. In doing this, what they are finding is that they are not getting a complete cutout or weed kill.
This is costing large amounts of money in time and efficiency when the work has to be re-done or it impacts the quality and profitability of the crop.
The Solution If You Need To Improve Your Speed Discing?
It's becoming more and more evident across farms in Australia and all over the world that there is a place for both a speed disc in the shed and a tandem offset when the situation requires. Both are required at various times in your farming program but don't get these mixed up.
If you need fast work or light cultivation, your speed tiller is the one to use. When you have harder ground, need deeper cultivation and full weed kill, use an offset.
Purchase a Grizzly offset or tandem offset to complement your speed disc or purchase a speed disc to complement your Grizzly. Grizzly has the best discs for leaving the ground level, delivering the best cut out and of course the best for weed kill.
The Grizzly Difference In Offsets
Grizzly has made many improvements over recent years to enable farmers to get the best of both worlds in depth and a full cut out as well as enabling more speed and leaving a finish similar to speed tillage.
The Tiny, for example, allows you to reduce or increase the gang angle to deliver a mix of both speed tiller and heavy offset type results. It all depends on the gang angle for the result you achieve.
Australian Made
Family owned and operated as well as Australian Designed and built for Aussie farmers and Aussie conditions.
Aussie
Made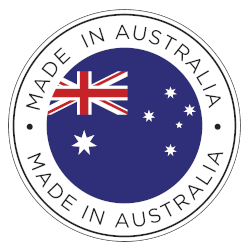 The addition of the rear crumble roller will give you a finish that's the same as speed disc, with full cut out same as an offset.
Contact your local Grizzly Dealer and order your offset disc today.
Download the Brochure
WHAT'S INSIDE:
Product & Services Overview
Company History
---