TXi – Forestry Mining Disc Plough
TXi – Forestry Mining Disc Plough
Grizzly brings you the TXi. It is the most advanced disc plough in the world, designed to work in some of the most hostile conditions which industry and agriculture demands. It's even bigger and it's even better then you could imagine, and you simply have to see it in the flesh to get a gauge on how wonderfully put together the Grizzly TXi is.
If you don't already have one working in your program, then it's costing you money.
Designed for use behind large bulldozers with excess of over 550hp and 60 tonnes, the Grizzly TXi will plough the hardest of soil, stand up to tree roots and limbs, plough in organic matter and open up country in the most efficient way you can nd, to a depth of up to 400mm.
TXi will be a pivotal tool in helping you develop land and improve soil, harvest rain, help eliminate run off, reinvigorate grassland and help make a seedbed for your new planting.
It can be set up for various soil types and conditions with its adjustable gang angles.
Using the latest in bushes and pins, all with seals for maximum working life and minimizing wear, as well as utilizing the latest design techniques.
The TXi needs minimal grease on the high moving pivots and the use of Grizzly's own patent pending oil bath bearing design mean the TXi ploughs for more hours in a day. When discs need replacing, due to the 2-disc assemblies each disc is fitted individually, therefore making it a clean, simple and relatively fast job removing the need to go anywhere near the bearings.
Australian Made
Family owned and operated as well as Australian Designed and built for Aussie farmers and Aussie conditions.
Aussie
Made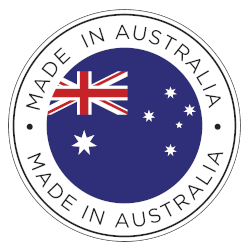 The revolutionary shared oil – oil bath bearing system does away with greasing disc bearings completely. The Oil Bath system utilizing duo-cone seals keeps the 2 x double tapered rollers bearings running in oil and completely clean of ingress and contaminants in an environment that is possibly one of harshest applications on earth.
Download the Brochure
WHAT'S INSIDE:
Product Overview
Specifications
Request Pricing Guide
---