Little Grumpy | Small User Friendly Offset Plough
Little Grumpy | Small User Friendly Offset Plough
The perfect machine for smaller applications in the medium duty range.
The Little Grumpy boasts all the tried and proven running gear as Grumpy, but has been specifically designed for the smaller applications where cost, along with performance, longevity and ease of use make it perfect for the owner-operator.
Little Grumpy has 4 gang angle adjustments to suit varied conditions and makes sure you get the most out of your Grizzly. The use of Grizzly's patented 'Floppy T-Bar" scraper system ensures you get to cultivate your fields even in moist, sticky conditions. A hydraulic pitch control allows you to accomplish on the move front to back levelling of the machine.
The Grizzly 3 gang design ensures you get a complete cut out and level finish.
Depth Control
Easy to read Depth Gauge and adjustable positive depth stop that is direct, effective, and easy to use.
Twist Out Bearing
Easy service with minimum maintenance downtime. Gang bearings have a 2 year warranty.
Australian Made
Family owned and operated as well as Australian Designed and built for Aussie farmers and Aussie conditions.
Aussie
Made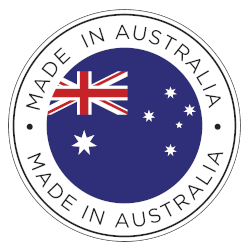 Patented T-Bar Scraper
Controls soil or trash build up on axle spools enabling operation in even the most extreme conditions.
Hydraulic Pitch Control
Front to back levelling without leaving the tractor seat. Ensures a level finish in even ground.
Little Grumpy Specification
Model
GT020
GT024
Draught kW (hp)
Requirements
approx.
30-45kW
(40-60hp)
37-52kW
(50-70hp)
Hectares @ 8kph
1.8
2.1
Disc Spacing
230mm (9″)
230mm (9″)
Weight kg approx.
1525kg
1600kg
Weight kg per disc
76
67
Cutting width @ 21°
2.4m (7'10")
2.85m (9'3″)
Transport Width
3.0m (9'10")
3.45m (11'4″)
No. Bearings
8
8
Tyre Size
2 x (9.5 x 15) 8PR
Wheel Axle Size
45mm (H40)
Hydraulic Pitch
2 ½" x 6″ cylinder for hydraulic pitch adjustment
Gang Frame
125mm x 75mm x 12mm angle
Main Frame
125mm x 75mm x 6mm RHS
Pull Frame
100mm x 100mm x 5mm SHS
Pull Tongue Size
Fixed 32mm thick x 32mm Elongated Hole
Gang Angles
4 angles 18/20/22/24 degrees
Gangs
4 x 16mm Tie Bolts
Gang Axles
Square 28.6mm (1 ⅛") axles
Hydraulics
2 x Phasing cylinders 3 ¼" x 12″ & 3 ½" x 12″
Scrapers
Grizzly Floppy T Bar Scrapers – Pat. No. 602879, Reg. Design No. 95931
Gang Bearings
Twist-in, Self Aligning Greasable Bearing with a 2 year Warranty
Spool Size
150mm Heavy Wall Pipe
Disc Size
610mm x 6mm (24″ x ¼") Scalloped Standard – see options below
Filler Discs
2 x Three notched filler discs 510mm x 5mm (24″ x 3/16″) on standard discs
Download the Brochure
WHAT'S INSIDE:
Product Overview
Specifications
Request Pricing Guide
---