Grumpy | The Best Australian Plough
Grumpy | The Best Australian Plough
When you use a Grizzly Grumpy you will be able to renovate pasture, create a seedbed, work in stubbles and handle high levels of organic matter in all soil types where conditions are easy or medium to penetrate.
Grumpy is a great all round tandem offset plough and is the entry level trailing machine. Utilising Grizzly's tried and proven technology, the Grumpy provides exceptional performance and long lasting value.
In sizes from 3.3m – 4.65m Grumpy is suited to a variety of applications, from seed bed preparation, pasture renovation and general tillage work and is suited to tractors from 70hp to 150hp.
You can easily fold the Grumpy down to 2.9m for transport by removing 8 bolts and pushing gangs on a bearing.
Able to carry out just about all cultivation applications where light to medium cultivation is required.
(Grumpy will penetrate better then all the speed discs on the market if that is what you are looking for but if you need to cultivate harder setting soils you may wish to look at the Field Boss Narrow or the Field Master)
Options:
✔️ Scalloped or Flute Discs
✔️ 26" discs
✔️ Bolts on filler discs
✔️ Short pull and articulated pull tongue
✔️ Rear Tow Hitch
✔️ Spare Wheel Bracket
Grumpy Specifications
Twist Out Bearing
Maximum reliability, minimum downtime and ease of maintenance. Grizzly's twist in/out bearings and bearing housings with 6 bolt disc assembly. 2 year warranty on bearings. Never pull discs apart to change a bearing again.
Patented 'T' Bar Scraper
Grizzly Floppy "T" Bar Scraper system has proven over time to control soil and trash build up on axle spools. They allow you to continue working in all conditions. Get into a wet paddock earlier.
Hydraulic Pitch Control
Enables the set up of the machine to be fine tuned from the tractor seat. Helping to ensure a level finish. Springs give inbuilt solid impact protection and ground following ability.
Impact safety
Springs on the hydraulic pitch control allow the machine to follow through contours and help absorb impacts from underground obstacles without putting excessive stress on frame and components.
Tool Box & Tool Kit
To ensure all the tools you need to perform maintenance activities on your machine are always close at hand.
Heavy Duty Componentry
Bolt on / Bolt off stub axles and wheel legs allows for serviceability in the field if required. Lockable and greasable hydraulic ram pins with hardened bushes ensure years of trouble free service.
Narrow Transport
Fold to 2.9 metres (9'5") width for transport or narrow gateways. Goes easily from working position to transport position.
Road Transport Options
Oversize sign, tow hitch, tail lights and spare tyre for operators doing road travel or if working in conditions that increase the chances of getting a flat.
Australian Made
Family owned and operated as well as Australian Designed and built for Aussie farmers and Aussie conditions.
Aussie
Made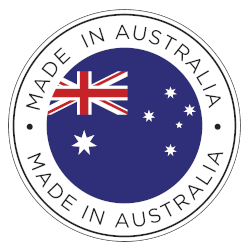 Heavy Duty Gang fold / Adjust Rollers
Easily moved from transport to working position plus easy to change gang settings.
24" to 26" Discs
Spec the machine how you wish for your application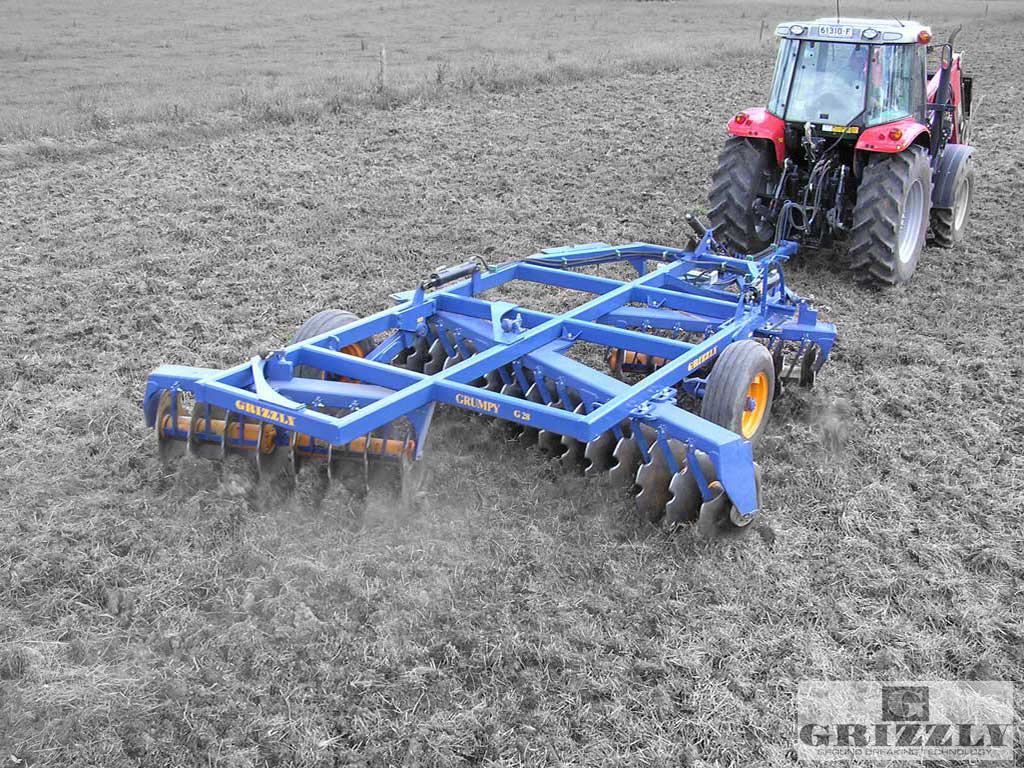 Download the Brochure
WHAT'S INSIDE:
Product Overview
Specifications
Request Pricing Guide
---