Field Master | Transportable Offset Disc Plough
Field Master | Transportable Offset Disc Plough
FieldMaster – Mastering Farm Productivity.
FieldMaster folds to a compact 2.5 metres width, making road transport simple, and movement between paddocks easier than opening and shutting the gate. With "GTC", (Grizzly Touch Control) hydraulic controls, you need never leave your cab. Folding, and configuring for transport is at your fingertips.
While travelling, you'll appreciate the ground clearance of the FieldMaster. The patented folding mechanism and vertical lift wheel legs, create a uniquely balanced machine that folds to enable easy transport through farm gates.
With "GTC" controls you can change the attack angle on-the-move. Power through all kinds of terrain, and if you need to change the attack angle, do it right from the cab.
As with all Grizzly disc ploughs, FieldMaster disc gangs are easy to service. Discs are easy to replace. Gang axles are protected from impact damage. The Grizzly layout gives you a full cut and an excellent, smooth finish.
Travel Specialist…
Carefully crafted to fold to a narrow 2.5m width for travel, the Grizzly FieldMaster fits easily through gates. Narrow folding means safe road travel wherever you need to take your FieldMaster. This machine is built to make life easier in every aspect of disc operation.
Tough Master…
Normal Grizzly Heavy Duty Frame to support heavy duty work. There is no tougher machine than FieldMaster. It's Full Body Centre Frame keeps every gang just where you set it.
Straight Up & Down…
The secret is in the wheel lift. Legendary Grizzly reliability has been applied to FieldMaster's unique vertical wheel lift mechanism. Allows compact folding for transport and provides greater clearance.
Depth Control…
"GTC" Hydraulic control sets the depth you want, but Grizzly users want more. FieldMaster has a positive depth stop that is direct, effective and easy to use. Another expression of increasing farm productivity and ease of use.
Australian Made
Family owned and operated as well as Australian Designed and built for Aussie farmers and Aussie conditions.
Aussie
Made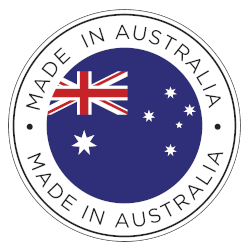 Patented T-Bar Scraper…
Grizzly Floppy T Bar Scrapers have proven over time to control soil and trash build up on axle spools. They allow you to continue to plough in all conditions.
Twist Out Bearing…
Easy service and minimum downtime with the strength and flexibility of Grizzly's six bolt gang assemblies. Built to last with non wrap recessed bolts and a 2 year warranty.
Field Master Specifications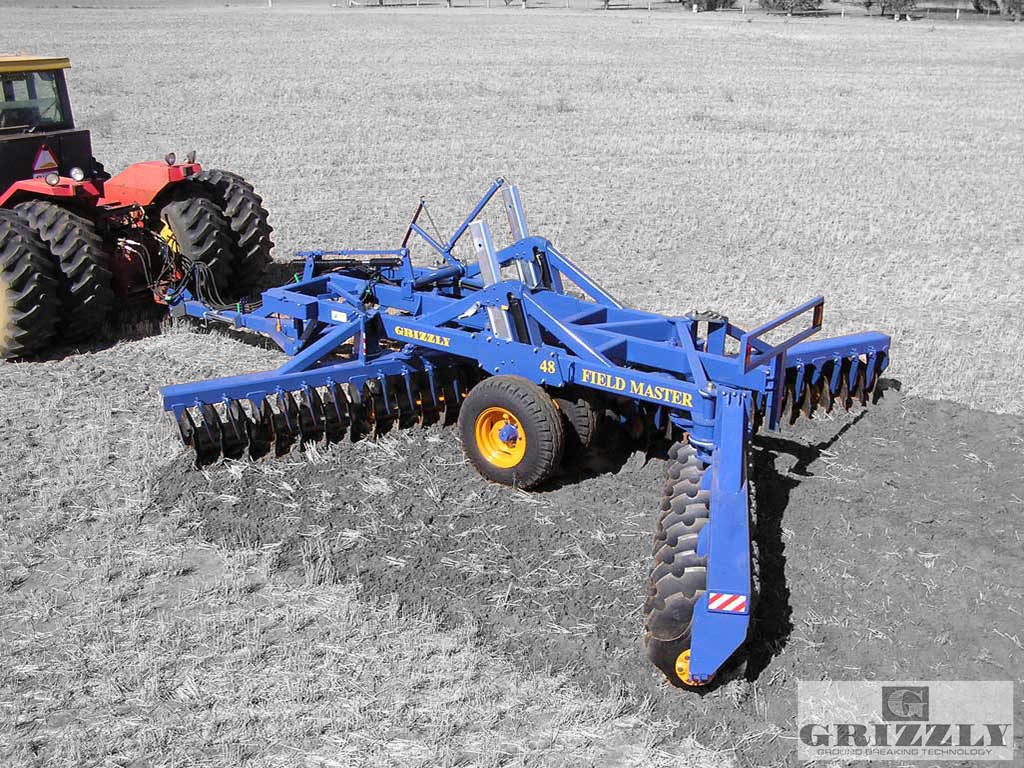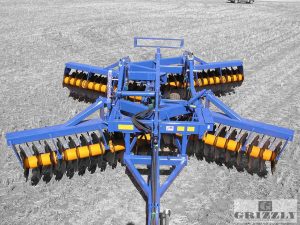 Download the Brochure
WHAT'S INSIDE:
Product Overview
Specifications
Request Pricing Guide
---