Wheel Track Renovator
The most efficient and effective way of filling your wheel tracks left from tractor's, sprayers, harvesters and irrigators.
The Grizzly Wheel Track Renovator is seriously impressive with what it can do. Optimal operating speeds of 12 to 15km/h allows you to cover a lot of tracks fast. Easily fill tracks up to 350mm deep in one pass. The secret is in the patented opposing disc gang design with the following rear roller.
The discs capture and throw soil into the track while the roller sets the depth of the discs to the set level. Meaning that you can fill deep tracks and shallow tracks with the same depth setting. Available in single units for irrigator tracks and double units from 1.8m track centres up to 4m centres. The ideal machine for controlled traffic farmers (CTF)
Features:
Disc design means the machine can be used in both wet and dry conditions
Twist in/out greaseable bearing with a two year warranty.
Patented Floppy T Bar Scrapers to ensure machine can be used effectively in wet conditions.
Optional harrows for a true fine tuned finish.
Convenient inbuilt toolbox comes with all necessary tools
Wheel Track Renovator Specifications
It's easy to use. The Simplicity of Filling bad Wheel Marks.
Mark Ellis, Customer - Wheel Track Renovator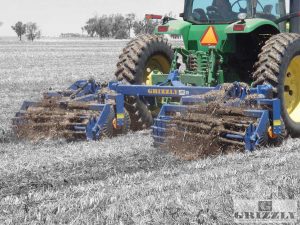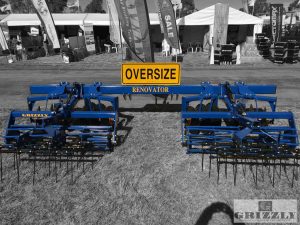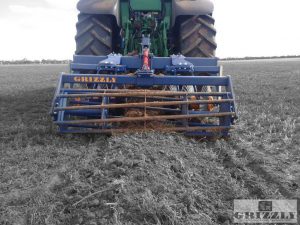 Download the Brochure
WHAT'S INSIDE:
Product Overview
Specifications
Request Pricing Guide
---