The Coaster | Light Broad Acre Plough
The Coaster | Light Broad Acre Plough
The Coaster is our widest machine in our range, perfectly suited for broad acre agricultural surfaces.
It's unique operating system allows easy functionality whilst providing flexibility and durability.
The Coaster is suited to large areas where shallow to medium ground work is required. Although it is our widest machine in our range, spanning at 15m, it easily folds away within minutes. Transportation has never been easier with the folding mechanisms allowing the wheels to stay on the ground during transport and its impressive narrow 5.7m transport width.
Functionality
Formally known as both the West Coaster and the East Coaster, our re named Coaster allows you to adjust multiple controls both from the cab and manually; including pitch, depth and working angles.
Our paintented Floppy T-Bar Scraper System and other features such as independently pivoting gangs gangs and our unique gang bearing design makes this machine a reliable workhorse in a broadacre application..
Australian Made
The Coaster is the only machine of its kind built in Australia and the largest production machine built in the world, with a 2 year warranty for bearings and 12 months warranty for all other parts.
Aussie
Made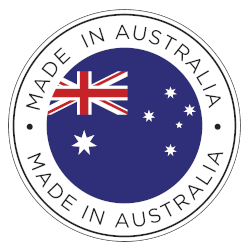 Manufacturing in Australia using the highest quality tradesmen and componentry the Coaster easily stands up to large scale cultivation programs with machines standing the test of time still going strong with a working life of over 25 years.
Sand Gropper is a machine which is also suited to similar conditions or the Field Boss for some heavier workings..
The Coaster is perfect for farmers wanting to work large areas in a short time frame. It's large working width of up to 15 meters / 50ft is designed for continuous work and big areas, allowing you to have the peace of mind that your machine will never let you down.
The Coaster Specifications
Download the Brochure
WHAT'S INSIDE:
Product Overview
Specifications
Request Pricing Guide
---