Field Boss Narrow | Manual Fold Plough
Field Boss Narrow | Manual Fold Plough
The Field Boss Narrow gives you a heavy duty disc in a package that gets you down the road with a 3 meter transport width. It's easy to use, its easy to fold and it performs exceptionally in varied conditions.
Field Boss Narrow as its name suggests is an easy to fold variation on the Field Boss Fixed Frame which is designed to be left in its working position unless for a rare occasion in which it needs to be narrowed down for transport. Both machines perform much the same in the field but the Field Boss Narrow is for those that need to easily get through gates or require road transport between properties, as well as contractors.
Field Boss Narrow will give a flat, level and completely cultivated seedbed and level working as well as perform exceptionally is tough arduous conditions. Grizzly Field Boss Narrow is used in some of the most hostile cultivation environments such as ex-timber plantations and country where substantial underground objects are encountered, standing up to these conditions well.
A heavy duty machine yet refined to give an unsurpassed finish.
Twist Out Bearing
Maximum reliability, minimum downtime and ease of maintenance. Grizzly's twist in/out bearings and bearing housings with 6 bolt disc assembly. 2 year warranty on bearings. Never pull discs apart to change a bearing again. Can easily be changed in the field.
Patented 'T' Bar Scraper
Grizzly Floppy T-Bar Scraper system has proven over time to control soil and trash build up on axle spools. They allow you to continue working in all conditions. Get into a wet paddock earlier.
Hydraulic Pitch Control
Enables the set up of the machine to be fine-tuned from the tractor seat. Helping to ensure a level finish. Also with inbuilt solid impact safeguard. Also assists in moving the machine around channels and rough terrain.
Tool Box & Tool Kit
To ensure all the tools you need to perform maintenance activities on your machine are always close at hand.
Australian Made
Family owned and operated as well as Australian Designed and built for Aussie farmers and Aussie conditions.
Aussie
Made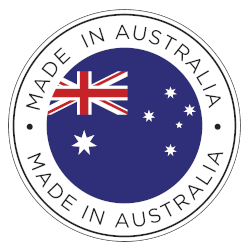 Heavy Duty Componentry
Bolt on / Bolt off stub axles and wheel legs allows for serviceability in the field if required. Lockable and greasable hydraulic ram pins with hardened bushes ensure years of trouble free service.
Field Boss Narrow Specifications
Field Boss Narrow Options
Download the Brochure
WHAT'S INSIDE:
Product Overview
Specifications
Request Pricing Guide
---