Grader Blade
Robust, simple, strong and stood the test of time the Grizzly 3 point linkage Grader Blade is ideal for the commercial application of local councils and shires as well a all types of farms and lifestyle blocks. It can be used for cutting, moving and grading dirt, gravel, sand and virtually any other material used as a base.
Make life easy with this rear mount fully hydraulically adjustable grader blade. This versatile tool and easy to connect to your tractor to do those big or little jobs that you just haven't had the tool for.
Maintain your driveway and laneways, maintain fence lines, create drains, build banks and so much more.
Available in 1.8m, 2.4m and 3m blade lengths to suit tractor's from 60hp though to 200hp. Get those jobs done that you have been meaning to do for years, stop paying the local grader contractor to clean up your driveway and get it done when you want it done.
Australian Made
Family owned and operated as well as Australian Designed and built for Aussie farmers and Aussie conditions.
Aussie
Made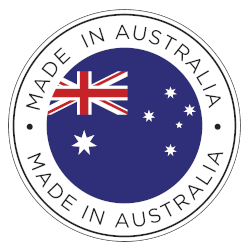 You will wonder what you have done without this machine.
Grader Blade Specifications
Download the Brochure
WHAT'S INSIDE:
Product Overview
Specifications
Request Pricing Guide
---