Baby Banker | flood Irrigation Land Renovation
Baby Banker | flood Irrigation Land Renovation
Baby banker has revolutionized the way channel formation is done to control irrigation, besides a variety of agricultural and water management projects. Also previously known as Banker Hiller to some, Baby Banker is not to be confused with Grizzly Banker Channeler.
Baby Banker has been successfully used in creating hills for stone fruit and nursery plantations. Baby Banker is ideal for creating and renovating small check banks or hills. With the capacity to build banks as high as 400m, Baby Banker is one of its kind.
Design
Baby Banker is specifically designed for water-tight banks and channel formation to help manage irrigation all year round. The baby banker is durable and easy to operate and all you need to do is simply set the gang angles to the conditions and adjust the hydraulic gang spacing according to your needs.
Uniqueness
Baby Banker excels in creating richer and deeper topsoil for new plants and trees. The baby banker is perfect for irrigation channels, flood irrigation embankments, tree plantation rows, elevated seed bed preparation, salt reduction programs, contour farming, erosion control and levee banks.
Additional features
The Baby Banker also allows effortless channel maintenance, cleaning and weed control.
Tool Box & Tool Kit
All the tools and equipment you need to perform tuning and fixes on your Baby Banker is at an arm's length.
Australian Made
Family owned and operated as well as Australian Designed and built for Aussie farmers and Aussie conditions.
Aussie
Made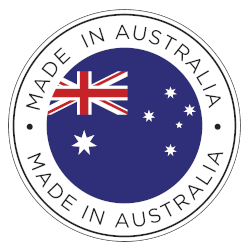 Warranties and Guarantees
Baby Banker comes with 2 Years warranty on the bearings and 12 months on the rest of the parts.
The Banker Channeler comes closest as a competition but falls short in terms of the variety and perfection that the Baby Banker brings to your farm.
For assistance or information call your local dealer or Contact Grizzly at 1800 637 250.
Download the Brochure
WHAT'S INSIDE:
Product Overview
Specifications
Request Pricing Guide
---