Grizzly's Stubble Cultivation
Grizzly's Stubble Cultivation
Stubble Cultivation has a variety of uses in farming practices today. From the control of weeds and maintenance of soil, to removing wheel tracks, aiding crop rotation and levelling a paddock.
At Grizzly, we work with a lot of cereal farmers (rice, corn, cotton etc) and irrigation farmers who have high stubble loads and need to work to a shallow depth of between 20mm to 40mm.
For this type of farming (and many others), the equipment used needs to be able to manage high stubble loads, cutting up the material and laying it on the surface of the field.
Grizzly machines are very easy to pull for these kinds of applications. They are also highly efficient and extremely robust. They will effortlessly handle high stubble loads and can work in a variety of challenging conditions such as with hard, dry soil or very wet soil.
Australian Made
Family owned and operated as well as Australian Designed and built for Aussie farmers and Aussie conditions.
Aussie
Made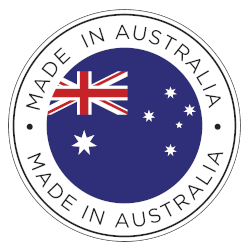 If you are looking for a machine that will be easy to set up in the field and tow straight, you can't go past a Grizzly.
Get in touch today to discuss your requirements.
Download the Brochure
WHAT'S INSIDE:
Product & Services Overview
Company History
---