Grizzly Primary Tillage
Primary tillage is the process used to prepare the land and soil for new crops. The activity can be carried out straight after harvest, just prior to a new crop being planted, before preparing land for laser levelling and after stock have compacted soil and is used mainly to penetrate very hard soil.
Grizzly and its customers need to be able to plough deep but to also leave a level finish which means the equipment used should be designed for the job and able to carry it out with accuracy and to a high standard.
Grizzly equipment can plough narrow working widths of around 2.5 metres, right through to a wide working width, up to 12 metres for heavy primary tillage work and up to 15 metres for lighter or secondary tillage work.
If you need to be able to plough undulating country, we have a solution for you. Our equipment is designed for real-world operators and can perform almost any tough job in the challenging Australian landscape that is farming.
We are often asked by our customers what the most efficient machines are in terms of horsepower to operate our equipment. Put simply, there is an overwhelming amount of in-field and anecdotal evidence that Grizzly tandem offset machines are easier to pull for operators than comparable equipment. The answer is Grizzly equipment can easily be used with various horsepower tractors, from 80 through to 600 horsepower.
From the design process right through to the finished product, we create products that are easy to service, in the field and out. We know this is important to our customers and we take every measure to ensure everything we do considers the end-user at each stage of the manufacturing process.
Australian Made and manufactured using only the highest-quality components such as disc bearings, hydraulic cylinders and discs, Grizzly is by your side on the land.
Aussie
Made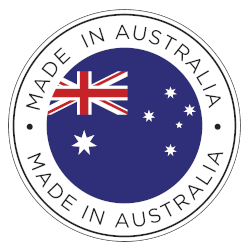 Get in touch with one of our team members today to discuss your needs. It's our business to know ag business so we 'll find a solution for you.
Download the Brochure
WHAT'S INSIDE:
Product & Services Overview
Company History
---