Farming Implements, The Narrow View
Farming Implements, The Narrow View
Not One Size Fits All
Along with this same line of thinking, not all farmers would be interested in all implements on the market. You're not going to see a cattle pastoralist in the market to buy a grain header very often. It stands to reason. Grizzly recognise this and have a specialised range of farming implements to suit a segment of specialised farming needs. Grizzly doesn't pretend to cover every single need a farmer may have, their range is tailored quality, not quantity.
Grader Blades
In the Grizzly range, where at all possible, agricultural implements have been designed to be as versatile as they can be, across as many uses as possible. For example, Grizzly's grader blade range covers use in road building, as well as bank and channel building work. The design of the blade is very manoeuvrable and is the most efficient and effective way of building a channel or a watertight bank. Who might be interested in this? Permanent plantations, macadamia plantations, avocado plantations or any operation with a tractor wanting to move soil with a handy and easy to use grader blade.
Grader blades in the range have a 3 point linkage, suiting a larger range of drawing machinery, making them useful for all types of heavy-duty farming where high-quality results are needed. It might be to fix headlands, tracks, laneways, roadways or whatever your need is. Don't wait for road maintenance teams to do the job, bet your Grizzly grader.
Ripper Range
Another example of versatility in the Grizzly range is the ripper range. This is a range of must-have farming equipment for all types of farms. Primarily used in irrigation, dryland farming or agricultural work, the range allows ripping up to 650mm deep, while also being perfect for shallower work. This type of work and the quality finish of the ripper is incredibly important in maintaining growable soil to allow roots to access better moisture.
Grizzly Are Superior In Quality And Versatility In A Narrow Use Market
Some companies copy other high-end equipment manufacturers, but it's quickly evident, the quality is not the same. This is NOT Grizzly. What does quality look like? A specialised range of equipment. No one can be masters of everything. But you can build the best at what you've chosen to do. In short, if there is mass production of farming implements, be careful, there may not be quality.
Australian Made
Family owned and operated as well as Australian Designed and built for Aussie farmers and Aussie conditions.
Aussie
Made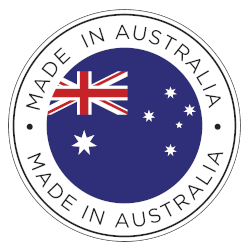 And The Final Word?
Respect yourself and respect your business. Buy quality. Quality equipment isn't the cheapest initially, but the best long-term investment.
Download the Brochure
WHAT'S INSIDE:
Product & Services Overview
Company History
---