Blade Plough Replacement – Why You Would? Why You Should!
Blade Plough Replacement – Why You Would? Why You Should!
I can hear the alarming questions "My blade plough works very well, why would I replace it??".
Blade ploughs have proven to be extremely effective in land management and pastoral management for both farming and cattle country for decades, and there is still a place for them. Recent data and research have shown, however, that the use of heavy-duty Grizzly discs, tandem offset discs or offset discs have proven more effective than blade ploughs for cultivation.
Under What Conditions Are Grizzlies Better In Replacing A Blade Plough?
Grizzly Tiny models are superior replacements to blade ploughs in many conditions in Australia, particularly in Western QLD or Central QLD. Where tree regrowth and suckers need to be kept under control, Grizzly is your go-to machinery for the highest quality results. The machinery has been proven to be far more efficient, leaving the country and soil in a far better condition to be able to support livestock. Turning over the soil also enables better regrowth control and better organic matter mix throughout the profile of the growing soil. This supports growth for native grasses such as buffelgrass which is required for any cattle or livestock operations.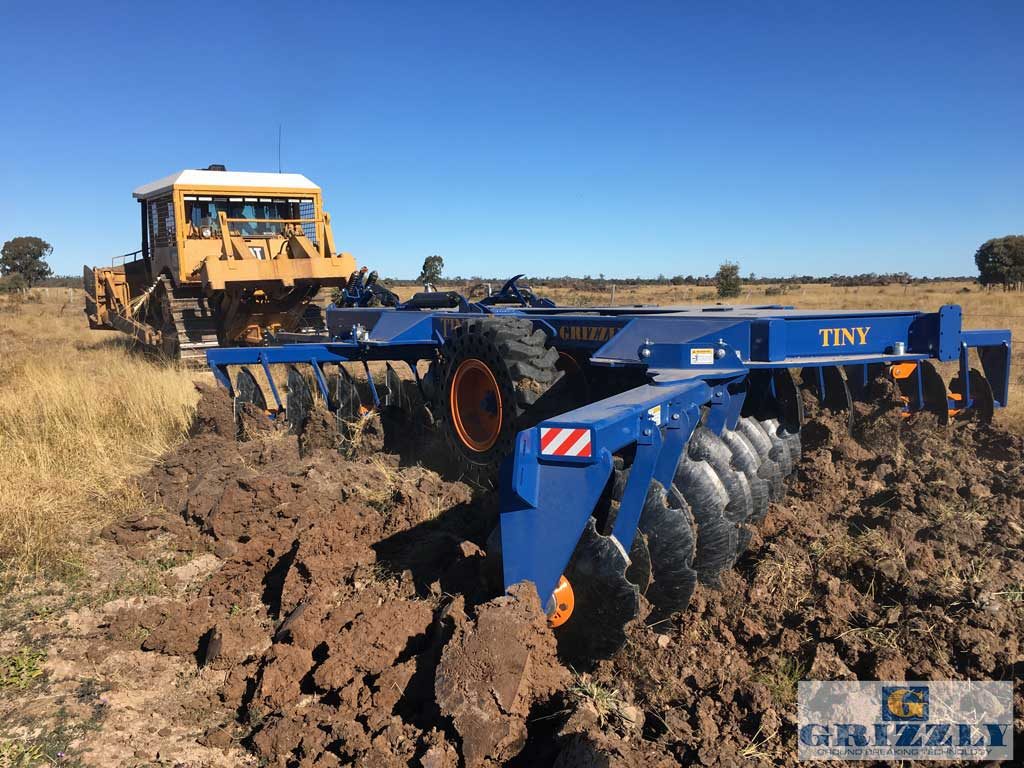 Australian Made
Family owned and operated as well as Australian Designed and built for Aussie farmers and Aussie conditions.
Aussie
Made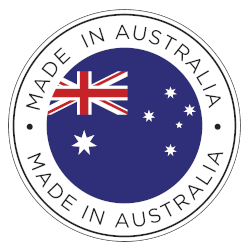 Why Is A Grizzly More Efficient?
It is the ease of use, the strength and the underpinning technology that Grizzly tandem offset discs are built on that is proving a better alternative in managing our harsh Australian outback land. A new generation of farmers or contractors is undertaking land management, tillage, pasture renovation, deep tillage or the like. This new generation is seeing increased benefits in using a Grizzly Offset, Tiny 460, Tiny 290 or Tiny 390 in their program either alongside a blade plough or to replace their blade plough in many situations.
Blade ploughs are very slow to operate, very aggressive on the land and tend to leave a hardpan in the country. All farm offsets that have been used in the market traditionally, however, have been discontinued. Grizzly is your closest alternative in delivering similar and even better results. A tandem offset disc plough can achieve higher quality cultivation in these instances. Some farmers are even fitting pasture or drum feeders to the back of their Grizzly machines to improve pasture quality and pasture counts or introducing new types of pastures. This is a perfect time to plant these seeds to ensure you achieve seed to soil contact in regenerating or reseeding pastures.
The results are evident and speak for themselves. Contact your local Grizzly dealer for further information or to secure your Grizzly equipment.
Download the Brochure
WHAT'S INSIDE:
Product & Services Overview
Company History
---