Development Disc Plough – What You Need To Know…
Development Disc Ploughing – What You Need To Know…
What is Development Disc Plough?
Ploughing is a technical term which describes turning up the earth with a plough. Development Disc Plough aids in land development, farm development, irrigation development, permanent plantation development or land clearing. It's developing, producing, clearing and deep working of the earth for agricultural purposes.
What is the Best Equipment to Use?
Grizzly stands out in the crowd when it comes to disc ploughs, which is the most efficient way of working deep and turning the field over. Grizzly have proven themselves to sustain the most arduous conditions. The development disc ploughs deliver a level finish and deep cultivation, with total cut out of trees and grasses.
What are the Criteria for a Quality Disc Plough?
Grizzly development disc plough fulfils many criteria making it the best amongst all disc ploughs. First and foremost is the build quality which shows through weight and build strength. Australian built, Grizzly disc ploughs come with the best quality discs and running gear. And additionally, a simple design and refined construction makes it our personal recommendation for a quality development disc plough. Grizzly can be owned in either the Tiny, Heavy or Tiny XL model.
What Can Grizzly Machinery be Connected to?
Basically, connect the Grizzly to any bulldozer or tractor and you are on your way.
How is the Grizzly different?
Grizzly ploughs and agricultural equipment can and have proven to work in all conditions, moist or dry. Designed and built by Grizzly in Australia, they are developed with adjustable gang angles.
Grizzly's agricultural machinery and equipment have been designed with more bearings across to machine which means less load per bearing and per end plate. This means more strength in the plough and a longer lasting machine. The unique Grizzly design ensures no discs come into direct contact with the axle and that there is never any high strain or leverage put on the axles. Meaning that the Grizzly axle and bearing design handles contact with objects better than anything else in the market. Strength and reliability is ensured by increasing bearings-to-weight ratio and by all the load going through the bearings.
Grizzly ploughs can be easily serviced in the field and easily greased. Also, wheels, hubs, axles and discs can be conveniently changed if needed. Settings can also be changed hydraulically on the tractor, improving operator ease and experience. Grizzly deliver machinery is easy to use, fold, maintain and change of settings come with minimal fuss.
Can Other Industries use Development Disc Ploughing Processes?
Yes, development disc ploughing, land clearing, or however you like to refer to it, has multiple applications across a wide span of industries and applications. These include construction, laser levelling or buffing, road works or deep cultivation.
Australian Made
Family owned and operated as well as Australian Designed and built for Aussie farmers and Aussie conditions.
Aussie
Made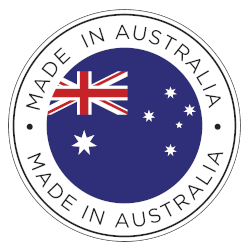 Where Can I Buy Grizzly Equipment and Machinery?
Speak to your local representative or visit https://www.grizzlyag.com.au
Download the Brochure
WHAT'S INSIDE:
Product & Services Overview
Company History
---