Is Buying Second Hand Grizzly Equipment the Right Choice?
Is Buying Second Hand Grizzly Equipment the Right Choice?
We know people love Grizzly equipment because of its ground breaking technology that outlast and out performs. It makes farming in Australia more streamlined because of its innovative and robust designs and is one of the most recognizable brands across our country.
For this reason, we are not surprised to be regularly asked the question, should I buy second-hand Grizzly equipment? In short, you will find that our answer is yes and there are good reasons why.
Why We Agree Second-Hand Purchases are OK
If there is one thing we are confident in is the quality of Grizzly equipment. They are unique and are known for holding their value over many years, making them suitable for resale.
However, we always suggest before making your purchase that you check over the machine to ensure:
It is in operational order
Check its age
Determine whether it had an easy or hard life – this will be evident in how welds have held up and how things have worn
You can easily see what sort of condition it's in from the running gear, and checking this before making a final decision can help you avoid problems when you come to use it.
Good Value for Money
Another reason why we agree that buying second-hand Grizzly equipment is an excellent idea is that we know they retain their value for money. For example, if someone paid $50,000 in 1998 for one of our Grizzly's and wanted to resell it, in today's value, you could easily get that $50,000 if your machine is still presentable and working well.
Considerations Before Making a Purchase
If there is one thing we highly recommend before making your purchase, do your research. This can include chatting with your friends in the know of these machines and be mindful that different demographics can mean fetching varying prices. Grizzly sales staff are also happy to steer you in the right direction should you wish to reach out for advice.
Further to this, you should also consider:
1. Warranty
We often get asked if a warranty can be passed from one person to another? The warranty comes with the equipment and not the purchaser, but we always recommend making a request with Grizzly to ensure validity. New Grizzly machines have 12months warranty with a 24 month warranty on gang bearings.
Let it always be known that we are more than happy to help where we can, so if you have an issue with your second-hand Grizzly, we urge you to reach out.
2. Unexpected Costs
We cannot say enough how important it is to look over any machinery before paying for it. You may need to replace discs with older equipment, or you may be able to get a season or two from them before having to replace.
However, it's what you cannot see easily that you need to check over which are likely to need replacing in the near term, if not immediately – hydraulic cylinders, disc bearings, dust covers, scrapers. Knowing what you're up against can save you money long term.
3. Don't Be Fooled by Rust
Don't be fooled by some rust on a frame. Yes, it is a sign of age, especially if it hasn't been shedded. However, as long as the hydraulic cylinders are in good condition, any seized bolts and rusty parts are not indicative of an inferior product. In fact, our Grizzly's can still be in excellent condition when the paint has been chipped or faded from exposure to the elements.
4. Is Brand New Better?
You're probably wondering whether you should just buy brand new? Our question is absolutely. Given how well they retain their value and you are likely to still pay a lot for a second-hand version, sometimes you will get better value for money when buying brand new.
We recommend always talking to us at grizzly before making a purchase, and we can give you an estimate of how much it's worth – sometimes it can be less or more.
5. Should I Lease/Rent Equipment?
Depending on your financial situation or how often you need to use it, leasing or renting Grizzly equipment is also an option. Many contractors will hire out their gear and supply a waiver for the tractors and discs. While the costs will vary considerably, a typical price point is usually charged between $6-$12 a hectare for most machines.
However the biggest machines with 42" discs can be north of $100 per hectare. The conditions, type and age of machinery will also come into play.
Australian Made
Family owned and operated as well as Australian Designed and built for Aussie farmers and Aussie conditions.
Aussie
Made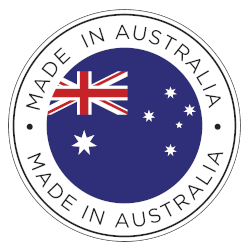 Experience the Difference with Brand New & Second-Hand Products
Deciding whether to buy new or used is a personal decision and results from varying factors – budget, usability, availability and urgency of need are a few.
Regardless of what condition you buy it in, you can be confident you're accessing ground breaking technology, and we welcome you to contact us for further information.
Download the Brochure
WHAT'S INSIDE:
Product & Services Overview
Company History
---